Ped EM Morsels
Enhance and refine your understanding of Pediatric Emergency Medicine and augment the care of pediatric patients.
If you would like to receive the new PedEMMorsels weekly in your email account, send your preferred email address to pedemmorselsfox@gmail.com.
Thank you!
GET CME from FOAMbase!
GET THE PedEMMorsels App!
Search
Categories
A Top EM Blog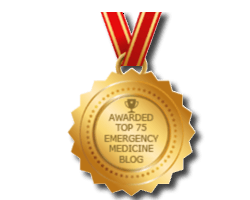 Categories
Archives