POTS: Postural Orthostatic Tachycardia Syndrome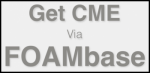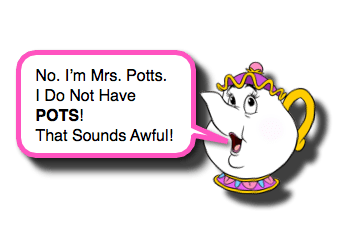 Syncope occurring in children is often encountered. We have previously discussed the basics of pediatric syncope and even touched on some interesting entities related to syncope (ex, Hair Grooming, Breath Holding Spell, Brugada, Prolonged qTC, Sinus Bradycardia, and Heat Related Illness). Fortunately, most often the cause is benign and many times children only have "near-syncopal events." One entity that may present with pre-syncope/syncope is POTS: Postural Orthostatic Tachycardia Syndrome. Let us take a moment to digest a morsel of POTS (no… not that kinda of Pot).
POTS: Basics
POTS is a dysautonomia, with abnormal sympathetic and parasympathetic responses. [Pavlik, 2016; Medow, 2011]
It is characterized by orthostatic intolerance.
The specific cause is still uncertain.

May represent several overlapping pathophysiologic states.
Some have element of cardiovascular de-conditioning. [Medow, 2011; Burkhardt, 2011]
Becoming more recognized in children than previous.
In the pediatric population, most commonly affects children after puberty.
Can lead to significant functional impairment. [Keating, 2016]
Fortunately, the majority of adolescents (~86%) will have either resolution, improvement, or just intermittent symptoms after initial therapies. [Bhatia, 2016]
Condition associated with recent, antecedent illness (ex, Mono), although cases noted to follow trauma, surgery, pregnancy, and immunizations. [Pavlik, 2016]
May be exacerbated by:

Weather / environmental changes
Dietary changes
Menstrual cycle
Increased caffeine intake
Alcohol use
Ingestion of large meals
POTS: DIAGNOSIS

Orthostatic tachycardia without hypotension on TILT TABLE

Increase of 40 bpm or greater in children [Singer, 2012]
Increase of 30 bpm or greater in adults
An absolute increase of: [Singer, 2012]

120 bpm for children 14 years and older
130-140 bpm for children up to 13 years of age

Symptoms of orthostatic intolerance for 6 months or more
Symptoms exacerbated by standing and improved by being recumbent.
No other obvious etiology of the tachycardia (ex, anemia, hypothyroidism)
POTS: ASSOCIATED ORTHOSTATIC SYMPTOMS

Headaches (very prevalent) [Heyer, 2013]
Fatigue
Palpitations
Lightheadedness / Dizziness / Near syncope
Vertigo [Heyer, 2013]
Nausea
Abdominal discomfort (ex, Chronic recurrent abdominal pain)
Inappropriate sweating
Exercise intolerance
Frank Syncope (~30% of patients)
Dependent acrocyanosis (reddish-blue discoloration of leg)
POTS: Comorbidities
No clear causal relationships known.
Numerous other chronic conditions have been associated with POTS (abridged list):

Chronic fatigue syndrome
Celiac disease
Diabetes
Ehlers-Danlos Syndrome
Lyme disease
Fibromyalgia
Sjogren Syndrome
Multiple Sclerosis
Systemic Lupus Erythematous
Anxiety Disorder
POTS: Treatments
Family Education is crucial [Pilcher, 2014]
Standard initial therapies include:  [Pilcher, 2014]

Increase fluid intake

2-3 Litres / day
Goal is frequent, clear urine production (4 voids/day, not including first post-sleep void)

Increase salt intake (>200 mEq/day)
Elevation of head of bed (~10-15 cm)
Lower Extremity stocking supports (although would need to be fashionable for the teenagers)
Exercise program [Pilcher, 2014]

Gradual increasing regimen over 3 months
Starting with exercises that avoid upright position (ex, rowing, recumbent bike, swimming)
Gradually increase the intensity overall 7 days.
By 2nd-3rd  month, advance to traditional exercises.
Additional pharmacotherapy may include:  [Pilcher, 2014]

Midodrine (alpha agonist – peripheral vasoconstriction)
Beta-blockers 
Fludrocortoisone (mineralocorticoid)
SSRIs
Pyridostigmine
Others = EPO, ddAVP, Clonidine, methylphenidate
Some cases require interdisciplinary treatment approaches. [Bruce, 2016; Ojha, 2011]

Psychologic treatment is often considered along with standard therapies.
There complex family dynamics cannot be overlooked. Family-oriented approach to therapy may be required. [Keating, 2016]
References