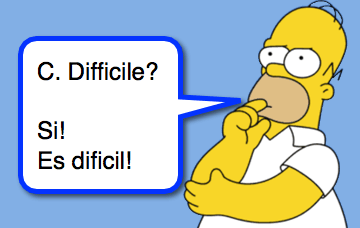 Obviously diarrheal illness can be quite debilitating and even devastating in children.  Often the main concern is Dehydration and that focusing on Oral Rehydration Therapy many of these children will do just fine.  While most often the diarrhea is due to a non-specific "virus," there are a few specific considerations that may cross your mind, like HUS or Salmonella.  In addition, one consideration that is often thought of in adults, but perhaps overlooked in children, is C. Diff.
C. Diff Basics
Clostridium difficile (C. Diff) is a spore-forming, obligate anaerobic, Gram-Positive bacillus.
It produces toxins (Toxin A and B) that lead to intestinal injury.
It is the MOST COMMON cause of antibiotic-associated diarrhea.
C. Diff incidence has been increasing in hospitalized children. [Zilberger, 2010]
C. Diff infection is associated with longer hospitalizations and increased mortality. [Sammons, 2013]
Recent evidence also describes the importance of antibiotic stewardship and community-associated cases. [Khanna, 2012; Wendt, 2014]
C. Diff Diagnosis
The diagnosis of C. Diff disease is based on the presence of diarrhea

and

C. difficile toxins in a diarrheal stool specimen. [Schutze, 2013]
Isolation of the organism is not clinically useful.
Testing for the toxin is preferred.
Testing by age: [Schutze, 2013]

< 1 year of age – avoid routine testing.

Asymptomatic carriage is common.
Testing should be limited to those with motility disorders (ex, Hirshsprung's disease) or during an outbreak.

1-3 years of life – search for other alternatives first.

Interpretation of results is challenging.
A positive result may indicate C. Diff infection.

After 3 years of life – a positive result indicates probably infection.

Still needs to be interpreted within the clinical setting.
The mere presence of a virulent pathogen does not necessary mean that that pathogen is the cause of the patients current symptoms. [Denno, 2012]
Pediatric oncology patients can also harbor C. Diff and be asymptomatic. [Dominguez, 2014]
To recap… C. Diff disease is Difficult to diagnosis accurately.

Do not "test for cure" as the toxin, the organism, and its genome are present for long periods after resolution of diarrhea. [Schutze, 2013]
C. Diff Therapy
First stop the offending antimicrobial therapy!

May be sufficient enough to resolve symptoms.

Avoid anti-peristaltic medications.

May worsen condition and lead to toxic megacolon.

Oral Metronidazole is the drug of choice for initial therapy.

30mg/kg/day in 4 divided doses, Max 2 grams/day.
Metronidazole-resistant C. Diff is rare.

For severe disease/non-responders to 1st line, oral vancomycin or rectal vancomycin with or without IV metronidazole is used.

Oral vancomycin 40mg/kg/day in 4 divided doses, Max 2 grams/day.
Severe disease is more likely in patients with neutropenia, or intestinal stasis (ex, Hirshsprung's disease).

Up to 30% will have a recurrence after therapy ends.
References