Community Acquired Pneumonia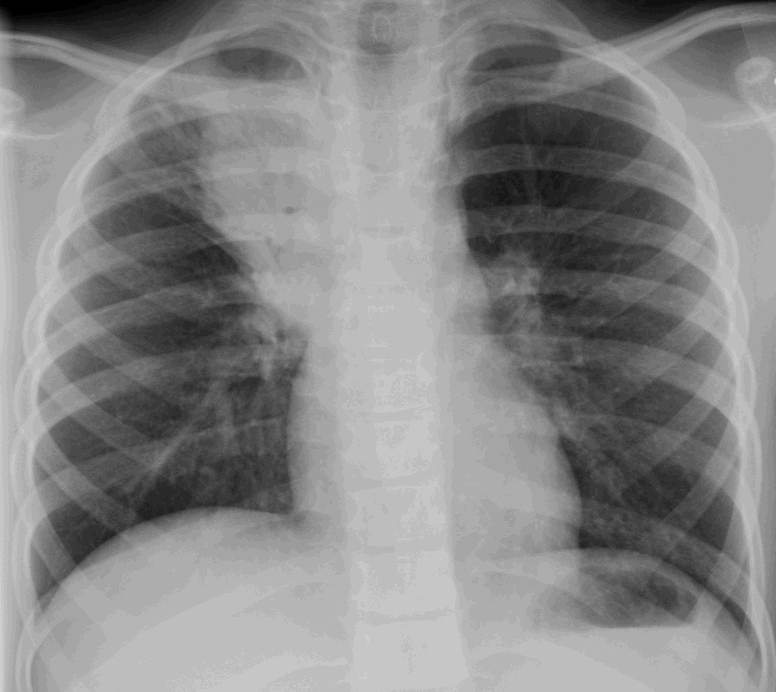 It is certainly the season for pneumonias (even my little daughter had a significant one – see above)… and you will encounter community acquired pneumonia… so, let's talk therapy.
Large Disclaimer – there is no perfect recommendation that can easily be made to encompass all patients. Tailor the therapy for the individual patient: that being said, here is are suggestions to get you started on the right path.
Questions to Answer for yourself:
1)
Outpatient vs Inpatient
2)
Typical vs Atypical
OUTPATIENT THERAPY:
< 5yrs

You suspect bacterial pneumonia

Amoxicillin (90mg/kg/Day div BID) or Augmentin (45mg/kg/Day div BID) {use TID for pneumoccoci that is more resistant to penicillins}

You suspect atypical pneumonia

Azithromycin (yes, even in this age group)

5yrs and older

You suspect bacterial pneumonia

Amoxicillin as above
If you have evidence consistent with pneumococcal or atypical infection, then ADD a macrolide.

If you suspect an atypical pneumonia
INPATIENT THERAPY:
Fully immunized and low local penicillin resistance

You suspect bacterial pneumonia

Ampicillin or Penicillin or
Ceftriaxone
Add Vancomycin if CA-MRSA is a concern

You suspect atypical pneumonia

Azithromycin
Add beta-lactam if your diagnosis is in doubt

Not fully immunized or with high local penicillin resistance

You suspect bacterial pneumonia

Ceftriaxone or Cefotaxime
Add Vancomycin if CA-MRSA is a concern

You suspect atypical pneumonia

Azithromycin
Add beta-lactam if you diagnosis is in doubt