Constipation – It's a dirty job, …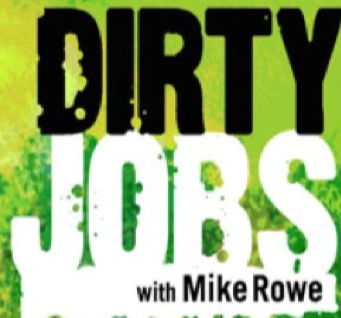 We evaluate a lot of patients with abdominal pain. We are actively search for appendicitis and get a slight sense of self-satisfaction when we diagnose it. Conversely, constipation is many times the default diagnosis in the patient with unclear etiology of abdominal pain – and we have to be honest and admit, that it kind of irks us. But before you dismiss this as "he is just really full of it," be mindful of a few Morsels:
Constipation is common!
Estimated that ~5-10% of all pediatric patients have constipation⇒ 2nd most common reason for referral to pediatric GI (~25% of all of their business)
Constipation as consequences!
Things that we might not appreciate initially but are very important to the patients and their families.

For one… it hurts
This pain often leads to medical visits and loss of days of school (and work for parents)
May become socially disabling
Hard stools and excessive straining can lead to Anal Fissures and Hemorrhoids (which worsen the problem)
May also produce rectal prolapse (a very scary phenomena for the family)
Fecal empaction can produce encopresis (very socially disabling)
Colonic distention from the hard stool can also lead to complications in itself.
Constipation has Organic Causes (it all isn't just Functional Constipation)
Although ~95% of constipation is functional… you don't get paid for the 95% diagnosis (Grandma can make that call)… you get paid to not miss the other 5%
Consider some of these entities when you are diagnosing constipation

Drugs (anticholinergics, antidepressants, antihypertensives, opiates, IRON)
Hirschprung disease [see previous Morsel] (and other colonic neuropathies)
Neurogenic (Cerebral Palsy, Spina Bifida, etc)
Endorcrine (DM, Hypothyroidism, Hyperparathyroidism)
Metabolic (Cystic Fibrosis, Celiac Disease, Electrolyte disturbances)
Anatomic (Abscesses, fissures, imperforate anus, anterior displaced anus, strictures from IBD)
Odds will be in your favor that it is Functional Constipation… but focus on some key points to help increase your ability to detect the Organic Causes
History that increases the likelihood of an organic cause (document lack or presence of)

Constipation since birth
Delayed passage of meconium
Vomiting
Hematochezia
Melena
Urinary Retention
Failure to Thrive

Physical Exam (document some of the following to show that you've considered more than just Functional Constipation):

Sacral Dimple? (Associated with Spina Bifida)
Anal Wink?
Abdominal Distension?
Fecal Mass (often palpable in the LLQ or suprapubic area)
Anal stenosis?
Perianal Skin tags? (Associated with IBD)
Perianal Strep Infection?? (see previous Morsel)
Neuro Exam! Normal DTRs? Saddle Anesthesia?
THE RECTAL EXAM

Generally not necessary.
It most often does not add to the diagnosis.
It will be invasive and threatening… and potentially exacerbate an already significant problem the patient has in that general region.
When to perform?

In cases where you are more concerned for organic casues or unclear.
To assess rectal tone – although Anal Wink is pretty good for this also!
To assess consistency and amount of stool

Function Constipation – Often Large Hard Stool present with dilated ampulla
Colonic Neuropathy – Narrow ampulla with scant stool present that is soft.
Treatment for Constipation
Treatment of Function Constipation requires a Team Approach. We start the process in the ED, but in order to be successful, the patient needs close follow-up and family education.
Consider your therapy as being a part of al long process and describe it that way to set the family's expectations. [There are many medications (I'll refer you to the references which have nice tables… but mention a few here)]

Disimpaction (for those with h/o stool withholding and fecal mass present)

Oral, rectal, or combination are effective
Rectal enemas may not be the best 1st option as they may exacerbate the psychologic problem
Glycerin suppositories (< 6yrs – one infant suppository)
Milk of Magnesia (<2yr – 0.5 mL/kg/Day; 2-5yrs – 5-15mL/Day; 6-12yrs – 15-30ml/Day)
Mineral Oil (>4yrs – 15-30 mL/ year of age)
MIRALAX (<18mos – 0.78g/kg/Day; 2-11yr – 8.5g/4 oz water; >12yr – 17 g/8 oz water)

Maintanence (prevent the reaccumulation of stool)
EDUCATION

Increase fluid intake, fruits and vegetables, whole grains and fiber [number of grams/Day = kid's age +5] (Popcorn is an easy way to increase fiber)
Behavioral modification (sit on toilet for 10 minutes after each meal, positive reinforcement, etc)
Medications (see above and references) – Mineral Oil is effective!
Rescue Medication (if there has been no BM in 2 or 3 days) – Stimuant laxative (Senna)
Montgomery DF, Navarro F. Management of Constipation and Encopresis in Children. Journal of Pediatric Health Care 2008; 22: 199-204.
Bulloch B, Tenenbein M. Constipation: Diagnosis and management in the pediatric emergency department. Pediatric Emergency Care. 2002; 18(4): 254-258.
Youssef NN, DiLorenzo C. Childhood Constipation. J. Clin Gastroenterol 2001; 33(3): 199-205.