Cuffed Endotracheal Tubes in Children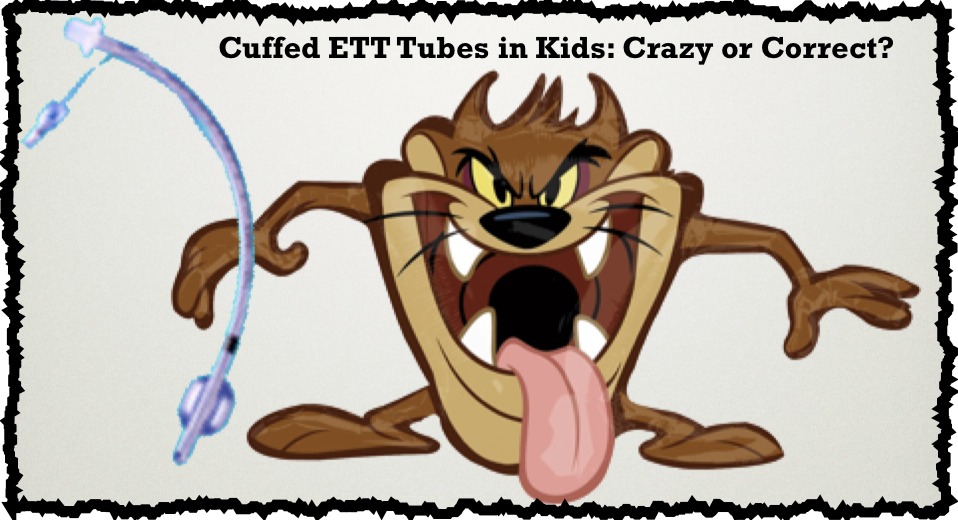 We all are aware that the pediatric airway is different than an adult airway, so it seems reasonable that the selection of an endotracheal tube would lead to a different result compared to an adult.  We have all be taught that uncuffed tubes should be selected in the patient younger than 8 years of age.  In 2010, the AHA updated its guidelines and said that cuffed ETTs were appropriate in this age group.  What are the Pros / Cons of selecting a Cuffed Endotracheal Tubes in children?
 What is the concern with cuffed ETTs in kids?
Put simply – tracheal damage.
Historically, cuffed ETTs have been associated with mucosal ischemia and damage in young children.
This mucosal injury can lead:

Laryngeal edema and post-extubation stridor resulting in failed extubation.
Tracheal stenosis
Well, that isn't good… why should we reconsider ETTs?
Technology has changed.
Initially, ETTs were not even specifically developed for children

We used "small adult" tubes.
Now we have a plethora of pediatric ETTs (at least I hope we all do).

ETT cuffs were also different.

They were high pressure, low volume.
Now cuffs are low pressure, high volume.
Cuffs today can seal with as little as 10 cm H2O.
We also now know to monitor cuff pressures.

Some manufactures have also moved cuffs more distally on ETTs.

This allows the cuff to not impact the lower laryngeal structures.
With these tubes, the cuff can be appropriately inflated and the distal tip of the ETT not be located in right mainstem bronchus.
What about the evidence that cuffed ETTs are safe?
Weiss 2009 showed that there was no difference in post-extubation tracheal injury when using newer cuffed ETTs.

Post-extubation stridor with Cuffed ETT = 4.4%; with Uncuffed ETT = 4.7%
ETT exchange rate was 2.1% for Cuffed ETT vs 30.8% with Uncuffed ETT.

BestBETs 2005 (using three studies)

Cuffed ETTs not found to increase risk of airway mucosal injury and post-extubation stridor in children.
Can we be critical of the evidence?
Certainly.
The absolute number of studies is still small.
Studies have not measured the endpoint of tracheal stenosis (only post-extubation stridor and reintubation).
Cons of Cuffed ETTs in Children?
Have to be 1/2 size smaller than uncuffed – leading to more airway resistance (although most modern ventilators can compensate for this).
Smaller size can make in-line tracheal suctioning difficult / impossible.
If cuff is not manufactured more distally on the ETT, then the cuff can force the tip of the ETT to be in the mainstem bronchus (check your specific brand).
More expensive (although, no cost-benefit analysis done – it is hard to say which is more expensive: cuffed ETT or having to exchange the uncuffed ETT).
Pros of Cuffed ETTs in Children?
Lower rate of needing to exchange Cuffed ETTs vs Uncuffed ETTs – 2% vs 31% in one study!
The formula 4 + (age/4) generally underestimates the size of the child's airway.

Uncuffed ETTs that have large airleaks need to be exchanged.
Cuffed ETTs can be adjusted using the cuff to optimize airway mechanics.

Some conditions demand better control!

The airleak associated with the uncuffed ETT can lead to suboptimal ventilation pulmonary mechanics.
Severe reactive airway disease or pulmonary edema are better managed with cuffed ETTs.
Sheridan 2006 – "Uncuffed ETTs should not be used in seriously burned children."

Pulmonary mechanics difficult to manage with uncuffed ETT and pulmonary injury, necessitating exchange of ETT.
Exchanging an ETT in a patient with significant burn and laryngeal edema can be hazardous at best.
Dogma persists because of our complacency.

Be dogged in our pursuit of truth, not dogmatic about what we were told to be true.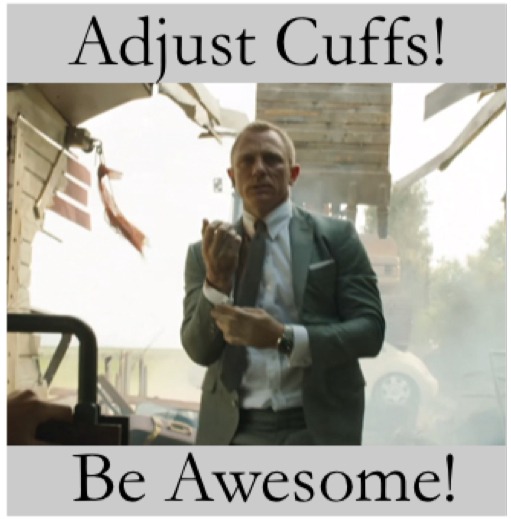 Christopher J l CJ Newth, Bonnie B Rachman, Neal N Patel and Jürg J Hammer J. The use of cuffed versus uncuffed endotracheal tubes in pediatric intensive care. Pediatr 144(3):333-7 (2004) PMID 15001938
Robert L Sheridan. Uncuffed endotracheal tubes should not be used in seriously burned children. Pediatr Crit Care Med 7(3):258-9 (2006) PMID 16575345
R S RS Clements, A G AG Steel, A T AT Bates and R R Mackenzie. Cuffed endotracheal tube use in paediatric prehospital intubation: challenging the doctrine? Emerg Med J. 24(1):57-8 1 Jan 2007 PMID 17183050
M Weiss, A Dullenkopf, J E Fischer, C Keller and A C Gerber. Prospective randomized controlled multi-centre trial of cuffed or uncuffed endotracheal tubes in small childrenBr J Anaesth 103(6):867-873 (2009) PMID 19887533
BestBetsDo cuffed endotracheal tubes increase the risk of airway mucosal injury and post-extubation stridor in children? Report By: C S Ashtekar and A Wardhaugh – Specialist Registrars in Paediatrics