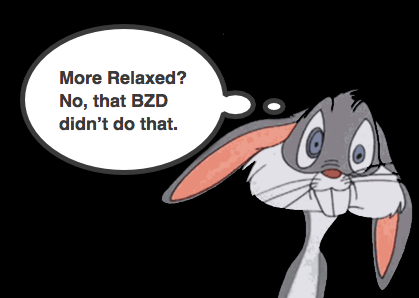 Our job can be deeply satisfying. When you are able to relieve a patient's pain or able to help detect impending disaster and avoid it, you feel like a superhero. Sometimes something as simple a fixing a Nursemaid's Elbow will make your day! On the other hand, however, if you give a patient a medicine and the condition worsens you can feel like a fraud. Unfortunately, medication-induced dystonic reactions do occur even when you are striving to "first do no harm."
Extrapyramidal Syndromes
Parkinsonism

Tremor, rigidity, mask-like facial expression, and/or bradykinesia

Akathisia

Restlessness and an internal feeling of unease

Dystonia

Abnormal tonic muscle contractions
Can include dyskinesias = clonic muscular contractions
Dystonic Reactions
Dystonia = movement disorder of sustained involuntary muscle contractions.

May present as twisting, abnormal postures or the neck, jaw, tongue or torso.
May also lead to eye deviation, dysphagia, dysarthria, or even dyspnea.
Buccolingual dystonia is the most common form. [Hooker, 1988]

Consists of dysarthria, mutism, trismus, tongue protruding or retracting, facial grimacing / distortions.

Torticollic dystonia is the 2nd most common form.
Mechanism is unclear, although thought to be due to an imbalance between cholinergic and dopaminergic stimulation.

Dopamine antagonists (ex, antipsychotics, antiemetics, and GI motility agents) often associated with dystonic reactions. [Derinoz, 2013]
Anticholinergic agents (ex, diphenhydramine) often used to treat it.

Does not indicate an overdose.

One study found 70% of dystonic reactions occurred within therapeutic doses. [Derinoz, 2013]

Consider over-the-counter medications (~18% in Derinoz's study were due to OTC meds).
Common Offending Agents in the Ped ED
Antiemetics (ex, metoclopramide, promethazine)

Ondansetron has practically revolutionized management in the Peds ED of vomiting, because it is less likely to cause dystonic reactions.
While there is less risk of dysonia with ondansetron, it still can occur. [Sprung, 2003]

Antipsychotics (ex, Haloperidol, Risperidone, Chlorpromazine)
Antiepileptics (ex, Pheytoin, Carbamazepine)
Sedatives (ex, Benzodiazepines) [Hooker, 1988]

Paradoxical Reactions can also be seen with Benzodiazepines.
The patient becomes agitated and delirious.
Flumazenil administration has been reported to be helpful to alleviate these symptoms. [Jackson, 2015]
Diphenhydramine to the Rescue
H1-antagonism is effective in relief of dystonic symptoms.
Can be given orally, intravenously, or intramuscularly.
Interestingly… diphenhydramine can also CAUSE dystonic reactions.
Other Entities to Consider
Deep space neck abscess (Retropharyngeal abscess)
Tetanus
Seizure
Calcium deficiency
Drug intoxication
Meningitis / Encephalitis
Stroke
Conversion disorder
References