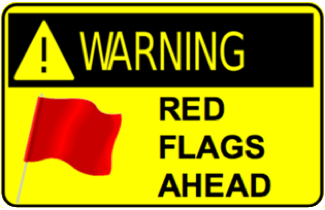 Last week we discussed a basic look at Chest Pain in children presenting to the ED. This sparked several questions about Pulmonary Embolism in children. Let us take a little more specific look at PE in kids.
Pulmonary Embolism: Rare but Real
National Hospital Discharge Survey – 0.9 / 100,000 children per year
Venous thromboembolism rates have increased over the past 2 decades. [Boulet, 2012; Raffini, 2009]

Consideration and detection of the condition has increased.
Increase use of intravascular devices (ex, central lines, PICC lines).

Typically found to have a bimodal distribution with highest rates found in: [Stein, 2004]

Kids 0-1 year of age
Kids 15-17 years of age

Mortality rate – Up to 20% with 1st diagnosis, up to 30% with recurrence
Pulmonary Embolism: Red Flags
Risk stratification tools:

PERC – not validated in children

When PERC was applied RETORSPECTIVELY, 84% would have been missed. [Agha, 2013]

Wells Criteria – not validated in children

Even when Wells Criteria has heart rate adjustments for age, there is still not a statistical difference between PE (+) and PE (-) children. [Biss, 2009]

D-Dimer

Not validated as a diagnostic tool in children [Biss, 2009]
Can be used in adolescents
D-Dimer may vary with age and, hence, test threshold levels are not yet known.
Diagnosis of Pulmonary embolism is challenging in adults, it is even more so in children… so remain vigilant (while being reasonable).
Risk factors for thromboembolic disease in children:

Obesity (50% in Agha, 2013 study]
Oral Contraceptive Use [38% in Agha, 2013 study]
Central Venous Catheter
Cancer
Congenital Heart Disease
Prothombotic States

Protein C and S Deficiency
Antiphospholipid Antibiodies
Nephrotic Syndrome
Systemic Lupus
Moral of the Morsel
The rarity of the condition can lead to complacency; remain vigilant.
The lack of validated decision rules may lead to over-testing; be reasonable.
Always actively look for Red Flags!
Always reconsider the Differential Diagnosis for the patient that returns for similar complaints… does the child really have a repeat "atypical pneumonia" or is it a pulmonary embolism?
References