Scaphoid Fracture in Children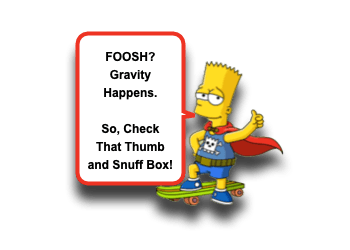 We know kids like to test Gravity! Sometimes they lose that test. Fortunately, their bones are more likely to bend then to break (ex, Ankle Injury, Salter-Harris Fx). Fractures do, however, occur… and when they occur in the hand it can be problematic! We have discussed the unique aspects of Finger Fractures and Metacarpal Fractures in children, but let us not overlook the wrist! There is one particular fracture that warrants specific attention. Let us take a minute to consume a Morsel on the Scaphoid Fracture in Children:
Scaphoid Fracture in Children
The Scaphoid bone is the most commonly fractured bone in the wrist. [Porter, 2018; Sobel, 2016; Gholson, 2011; Evenski, 2009]

~3% of all hand fractures (so still relatively uncommon)

Incidence = 11 – 15 / 100,000 per year
Children are different: [Gholson, 2011]

Ossification center of the scaphoid is generally protected. [Jernigan, 2017; Evenski, 2009]

Begins to ossify in 5th year of life.
Proceeds distal to proximal.
Completely ossified between 13 – 18 years.

Traditionally, children aged 4 – 11 years are less likely than adolescents and adults to suffer a scaphoid fracture. [Porter, 2018; Evenski, 2009]
Fractures through the Distal Third and Waist of the bone are more common than the Proximal third. [Jernigan, 2017; Gholson, 2011]

The fracture location pattern has, however, changed over the years.
With more "extreme" sports and children becoming physically larger (ie, more adult sized), more fractures of the scaphoid waist are being seen. [Gholson, 2011]
Scaphoid Fracture: Presentation
The patient with a Scaphoid Fracture will report Wrist Pain. [Porter, 2018]
Often occurs after a Fall On Outstretched Hand (FOOSH). [Porter, 2018]

Force transmitted to scaphoid as the wrist deviated radially during impact of the palm.
Involvement in "extreme" sports has increased risk. [Gholson, 2011; Evenski, 2009]
~1/3 of pediatric scaphoid fractures present in a delayed fashion. [Sobel, 2016; Gholson, 2011]

Increased risk of missing diagnosis is higher in children compared to adults. [Evenski, 2009]
May be overlooked as there may be minimal external signs of trauma.
May also be under-appreciated due to other concomitant injuries attracting more attention.
Initial X-Rays can miss the injury (2 – 6% of the time). [Evenski, 2009]
Those not treated acutely have great risk of non-union. [Gholson, 2011]
"Classic Exam" findings concerning for Scaphoid Fracture are: [Porter, 2018; Evenski, 2009]

Anatomical Snuffbox Tenderness

Very sensitive… but poorly specific.
Space defined by the:

Extensor policis longus tendon
Extensor policis brevis tendon
Abductor pollicis longus tendon

Pain with Axial Loading of the 1st metacarpal.
Other useful (and perhaps more helpful) findings concerning for Scaphoid Fracture: [Sobel, 2016; Evenski, 2009]

Tenderness of the Scaphoid Tubercle (on the volar aspect)
Pain with radial deviation
Pain with active wrist range of motion
Scaphoid Fracture: Management
There is some controversy over management of these injuries. [Porter, 2018; Gholson, 2011; Evenski, 2009]

Debate over how conservative to be.
Most recommend being conservative given potential morbidity with delayed diagnosis.

30% of suspected scaphoid fractures developed radiologic proof at follow-up. [Evenski, 2009]

Others claim symptomatic treatment is sufficient with those who have normal X-rays. [Porter, 2018]

Use a removable splint.
Return if symptoms do not improve.

Scaphoid Fractures in children typically heal well… even if diagnosed late. [Jernigan, 2017; Gholson, 2011]
Known Fractures:

Casting of non-displaced, acute fractures leads to >90% union rate. [Gholson, 2011]
Early immobilization with Thumb Spica Cast.
3 months or more of cast immobilization may be necessary!
Occasionally require surgery.
Suspected Injury with negative / equivocal X-rays: [Evenski, 2009]

Thumb Spica Splint or cast
Follow-up imaging and exam in 2 weeks.
Moral of the Morsel
Extreme Sports and Big Kids = Adult Problems! The epidemiology of scaphoid fractures is changing as our children change.
More than the Snuffbox. Load the thumb with force in an axial direction. Push on the scaphoid tubercle. Radially deviate the wrist. Check active range of motion!
Sometimes it is better to play it safe. When in doubt… splint and follow-up!
References