Post Lumbar Puncture Headache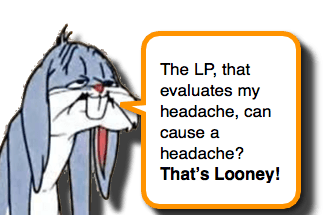 Performing a lumbar puncture in the ED is certainly a task with which we are very familiar.  We have discussed potential reasons to perform a lumbar puncture (ex, Headaches, Pseudotumor cerebri, and Mollaret's Meningitis). We have also covered strategies to make your first attempt you best attempt as well as what to do when the tap is traumatic. Now let us consider the potential for complication from your lumbar puncture: Post Lumbar Puncture Headache.
Post Lumbar Puncture Headache
Post Lumbar Puncture (AKA, Post Dural Puncture) Headache is one of the most common complications of the LP.
Several proposed mechanisms exist, but often thought to be due to continued CSF leakage through a dural tear. 
Studies including adult patients have shown incidences of around 1/4th of cases,but also as high as 1/3rd of patients. [Khlebtovsky, 2015; Monserrate, 2015]
Incidence in pediatrics is similar – 25% [Leblanc, 2005]

Diagnostic Criteria

Headache that increases w/in 15 min of standing, improves w/in 15 min of lying down, and has

ONE of the following

AND also fulfills the remaining criteria:

Neck stiffness
Tinnitus
Hyperacusis
Photophobia
Nausea

Dural puncture has been performed
Headache develops within 5 days of dural puncture
Headache resolves either, spontaneously w/in 1 week or within 48 hours after effective treatment (usually, epidural blood patch).
[International Classification of Headache Disorders, 3rd Edition, 2013]
Help Avoid the Post LP Headache
Post lumbar Puncture Headache is often an avoidable iatrogenic complication. [Davis, 2014]
Patient "anxiety" does not predispose to the occurrence of post LP headache. [Khlebtovsky, 2015]
Bed-rest/remaining supine has not been shown to decrease post LP headache. [Jacobus, 2012]
Reinsert stylet prior to needle withdrawal 
Direct bevel perpendicular to the dura
Use smaller needle size  
Use an Atraumatic Needle


 

So this may not be up to you entirely, as it depends on what tools you have available, but…
It has been shown that needle type influences rates of Post LP Headache [Bertolotto, 2015; Davis, 2014]
"Cutting" needles (ex,Quincke) are most commonly used, but lead to greater risk of Post LP headache. 
Atraumatic (ex, Whitacre, Sprotte) have lower rates of Post LP Headache [Bertolotto, 2015]
Atraumatic needles spread out the fibers of the dura, causing less trauma. 
Atraumatic needles require "more skill" as they cannot cut through skin, muscle, etc and need an introducer to do that job. 
Treat the Post LP Headache
Conservative management is usually first option, because resolution often occurs within first week. 
Intravenous caffeine has been shown to be effective and safe.  [Hunter, 2013]
Epidural blood patch has been shown to be effective for resolving symptoms in children and recommended if conservative therapies are not effective. [Kokki, 2012]
References