Gastrostomy Tube Complications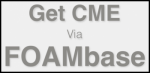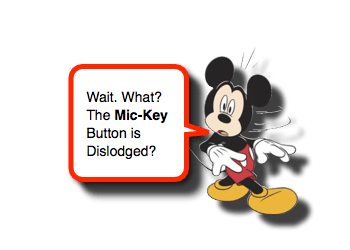 While most often the pediatric patient's past medical history is rather concise, there are children whose medical complexity rivals any of their adult counterparts. These children often present with various "technologic gear" (ex, VP Shunt, Baclofen Pump, PICC lines) and one of the most commonly encountered medical device is the gastrostomy tube. Let us take a moment to review the potential Gastrostomy Tube Complications.
Gastrostomy Tube: Basics
Gastrostomy tubes were first developed in the late 19th century! [McSweeney, 2016]

Originally, they were placed via open surgical procedures.
Percutaneous Endoscopic Gastrostomy (PEG) tubes have been used since 1980.
Gastrostomy tubes can also be placed via laparoscopic procedures.  [McSweeney, 2016]
Gastrostomy tract takes several weeks to mature.

The mature tract occurs when the layers of abdominal wall, peritoneum, and stomach adhere to each other.
Early manipulation of the tract runs the risk of disruption of the tract and creating false tract.
The time it actually takes for a tract to mature is variable and based on the individual.

An interval of 3 months is usually consider sufficient. [Willwerth, 2001]
Patients with poor wound healing (ex, malnourished) or who are on chemotherapeutics may require longer times for tract maturation. [ Willwerth, 2001]
G-tubes have been safely used, but can be associated with complications.

Individual articles often define complications differently, and thus rates vary between 4% to ~50%. [McSweeney, 2016]
Patients with more/severe comorbidities (ex, VP Shunt) have greater risk for complications. [Goldin, 2016; McSweeney, 2015]
Most complications occur within the 1st year of placement.  [McSweeney, 2016]
Gastrostomy Tube: PEG vs Button
PEG tubes can be used indefinitely, but for comfort and cosmetic reasons may be exchanged with a skin-level "button" gastrostomy tube.
The skin-level g-tube has the advantage of being low-profile and being more inconspicuous, but require extension tubing and for children who require continuous enteral feeds, this can be problematic.
Exchanging from PEG tube can lead to complications with disruption of the ostomy tract.

Skin-level tubes are usually not placed until the tract has had a chance to mature (~3 months). [Willwerth, 2001]
When exchanged for the first time, often it is recommended that position be confirmed via fluoroscopic imaging.  [McSweeney, 2016]
Some advocate for another endoscopic procedure to exchange the tubes.
Gastrostomy Tube: Complications
Disruption of Ostomy Tract
Peritonitis and Septicemia
Pneumoperitoneum
Gastric Outlet Obstruction

From migration of the PEG tube distal ballon to the pylorus or beyond.
From overfilling balloon. [Showalter, 2012]
May also lead to bowel perforation. [Saavedra, 2009]

Dislodged G-tube

This is the most common complaint associated with g-tube evaluations in the ED. [Saavedra, 2009]
Most are replaced by ED physicians without consultation or surgeons. [Saavedra, 2009]

G-tube Malfunction

Clogged

May be unclogged with warm water or diet soda infusion. [Willwerth, 2001]

Leaky G-tube
Rupture Ballon

Local Ostomy Site Infection / Irritation
Gastrostomy Tube: Dislodgment Management
Is the tract mature?

As mentioned above, patient factors may influence the maturity of the tract.
Tracts that have been present for >3 months are likely mature.
If a skin-level g-tube was most recently in place, it likely is a mature tract.
If not mature, or it is unclear, consult pediatric surgery (or GI) immediately.

Timely replacement of a dislodged tube is critical. [Willwerth, 2001]

The tract will begin to become stenotic within hours.
Families are often given replacement tubes and educated on how to replace tubes.

Know the equipment.

There are several types of skin-level gastrostomy tubes: [Willwerth, 2001]

Ballon-type (i.e., MIC KEY) – ballon is inflated with sterile water
Mushroom-shaped (i.e., Bard) – requires stylet for placement
Collapsible wings (i.e. Malecot) – requires stylet for placement

Test device integrity PRIOR to inserting it.

Make sure inflated balloon does not have a leak.
Ensure removal of stylet appropriately deploys the anchoring device.

Replacement with the same length and calibre tube is ideal, but…

Anticipate tract stenosis.

Obtain several sizes of g-tubes, as well as foleys, just in case.
A set of surgical dilators (ex, Hager dilators) can be very helpful!
Inserting progressively larger dilators or g-tubes/foleys can help reestablish the previous size of the ostomy to accommodate the prior g-tube calibre. [Willwerth, 2001]

Be gentle.

Replacement should be painless, but occasionally is anxiety provoking or even uncomfortable.
Applying viscous lidocaine to the tract can assist with placement.
Apply lubricant to both ostomy site and g-tube.
Gentle, but steady pressure is all that is needed to slide the g-tube into place.
Apply pressure perpendicularly to the abdominal wall.
When removing the stylet, or inflating the balloon, there should not be pain.

If there is, the anchoring device may be out of position and within the tract.
Deployment of the anchor in this case may lead to complications.

Confirm placement.

Aspiration of stomach contents from the g-tube and listening for borborygmi while instilling 10-15 ml of air is often all that is required. [Showalter, 2012; Willwerth, 2001]
If insertion was difficult and/or location is uncertain, confirmation can be done with dye-study (contrast infused through g-tube and AXR obtained in 2 planes) or under fluoroscopy.
Moral of the Morsel
Be cautious. If the gastrostomy has been in place less than 3 months, consult the clinician who placed it.
Be proactive. Do not let the dislodged g-tube sit in triage or waiting room. Being proactive may save a lot of time and energy by avoiding stenosis of the tract.
Be gentle. Replacement of g-tubes should not be painful, but may be associated with anxiety. Some children do better with topical lidocaine to help with placement.
Be certain. Confirm placement of the tube. Most can be confirmed with simple bedside assessment, but more complicated patients, ones with "younger" tracts, or ones that were more challenging to replace may benefit from imaging.
Be eloquent. Ok… you don't have to be eloquent… but you do need to document your method of insert and confirmation of placement of the g-tube (this is often forgotten – [Saavedra, 2009])!
References