Group B Strep (GBS): Early, Late, and Very Late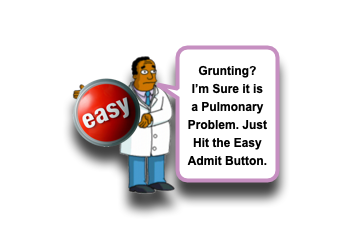 GBS, E. Coli, and Listeria: everyone is aware that those are the bad bugs we worry about in the sick neonate. We even, sometimes, worry about them in the well appearing neonate who is febrile (Never Trust a Neonate!). We often mention those three bacteria as if they are one entity; however, each is distinct and deserve some specific attention. Let us consider one that recently fooled me – Group B Strep (GBS):
Group B Strep: Basics
Group B Strep is a significant cause of invasive bacterial infections (ex, meningitis and sepsis) in neonates and infants less than 3 months.

Due to newborn becoming colonized by maternal flora.
~20-25% of pregnant women are colonized by GBS. [Oh, 2013]
Factors associated with higher risk for transmission of GBS: [Oh, 2013]

Previous Sibling with GBS Disease
Prematurity (<37 weeks GA)
Prolonged Rupture of Amniotic Membranes
Maternal GBS UTI during pregnancy
Maternal Fever
Screening programs and intrapartum antibiotics have successfully reduced the incidence of Early Onset GBS, but not Late Onset GBS.
Group B Strep: Timing is Everything
Early Onset GBS 

Occurs in neonates in first week (< 7 days) of life.
Typically present with symptoms in the first 48 hours and likely caught before hospital discharge; however,:

Can develop symptoms after discharge or
Can develop subtle symptoms that go unnoticed prior to discharge… so…
The patient may be presenting to your ED!

Has two presentation forms[Oh, 2013]:

Acute Respiratory Distress

Develops very soon after birth.
Appears clinically ill.
Due to direct pulmonary capillary injury and pulmonary edema.
Can progress to pulmonary hypertension and cardiovascular collapses as well as DIC.
Rarely has concurrent meningitis.

Sepsis Presentation 

Seen in infant born to an untreated / inadequately treated mother colonized by GBS.
Initially appeared well at birth, but then develops:

Apnea
Cyanosis
Poor feeding
Hypo/hyperthermia
Lethargy

Evolves into overt sepsis.
Higher risk for meningitis.
Late Onset GBS 

Occurs in infants 7-89 days of life.
Intrapartum screening and antibiotic programs have NOT reduced incidence.
Likely has different risk factors and routes of transmission. [Bartlett, 2017]

May not be from exposure during delivery, but other maternal contact. [Bartlett, 2017]
Typical Risk Factors of Early Onset GBS are not prevalent in Late Onset GBS patients. [Bartlett, 2017]

Noted to have higher morbidity and mortality than Very Late Onset GBS. [Bartlett, 2017]

Can have concurrent meningitis, which is associated with worse outcomes. [Bartlett, 2017]
Patients with GBS meningitis are more prone to develop seizures, abnormal neuroimaging (ex, infarcts), and abnormal neuro-development. [Bartlett, 2017]
Very Late Onset GBS 

Occurs in infants and children >90 days of life.
Intrapartum screening and antibiotic programs have NOT reduced incidence.
Has similar patient presentations as Late Onset GBS. [Bartlett, 2017]
Late Onset and Very Late Onset GBS Presentations 

Presentations can be very subtle at first… and then, may become dramatic.
Vigilance is required on our part.
May have:

Marked irritability, inconsolability, high-pitched cry
Constant GRUNTING

Grunting is never good.
Don't be deceived into thinking that the grunting points specifically to a pulmonary etiology. Keep Ddx open!

Apnea and abnormal breathing
Prolific / projectile vomiting (particularly if bilious)
Poor Feeding
Poor Perfusion
Poor Tone / Floppy
Moral of the Morsel
Grunting is Never Good! Ok… that was Easy.
Grunting Does NOT = Pulmonary Cause! That is the hard part. Keeping serious bacterial infections as a potential etiology of grunting can be challenging, particularly during Bronchiolitis Seasons.
GBS Does Not only infect neonates! Late Onset GBS and Very Late Onset GBS can occur past the 1st month of life.
References