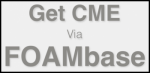 Pediatric shock warrants great concern. Whether it is caused by Sepsis, Hypovolemia, Obstructive process (ex, Tamponade, PE, Pneumothorax), Cardiogenic  conditions, or "K"ortisol deficiency (Yes, I know it should be "Cortisol"… but then it wouldn't spell SHOCK.) there are many management decisions to be made.  How do we detect shock in those tricky kids?  What do we do when access is denied?  When do we need to consider PGE1?  There are so many questions to consider.  Unfortunately, some children in SEPTIC shock will be refractory to your initial therapies and another question will be encountered: Which pressor should we start: Epinephrine or Dopamine?
Fluid-Refractory Shock
Sepsis is a leading cause of mortality worldwide, although improvements have been made.

Once septic shock is present the mortality can be as high as 50%. [Wolfier, 2008]
Guidelines published have emphasized the need for:

Early recognition and
Rapid fluid administration.
Keep your Differential open!

While ordering empiric antibiotics, consider the other causes of SHOCK in children.
The child with fluid-refractory shock deserves a second and third consideration for the other possible culprits!
Use your bedside Ultrasound [Doniger, 2010; ALIEM]

Pericardial Effusion & Tamponade?
Overview of heart function / squeeze / size
IVC volume? – perhaps more fluids aren't the answer
Free intra-abdominal fluid? – Is there occult trauma??
Be Aggressive and Rapid!
The goal of the 1st hour of resuscitation is to restore normal perfusion, blood pressure and heart rate. [Brierley, 2009]

Vascular access needs to be rapidly attained.

Large bore peripheral IVs or IOs.
Central lines play a role in the management of the critically ill, but should NOT divert attention away from more time sensitive tasks.

Rapidly bolus fluids

Do not hang to gravity or on a "pump."
Use syringe pushes or pressure bags
Children commonly will require 40-60 ml/kg in the 1st hour, but may require more (some say 200 ml/kg in 1st hour in right clinical setting). [Brierley, 2009]

Don't forget about Glucose!

SERIOUSLY… always think about glucose like you are Homer Simpson thinking about donuts!
Vasopressors can be Started Peripherally
Do not hesitate to start vasopressors.

Children with fluid-refractory shock tend to respond to inotropes. [Ceneviva, 1998]
Reversing shock is associated with better survival.

Common perception is that vasoactive medications (vasopressors) need to be give via central line.

In an ideal setting, this is reasonable. That 1st hour of critical illness is often not ideal.
There is no data clarifying whether one vasopressor is more harmful when given peripherally than another. [Brierley, 2009]
Epinephrine has been shown to be

safe and effective

when given via peripheral IV or IO in the setting of Septic Shock.  [Ramaswamy, 2016; Ventura, 2015]
Time is critical; central lines aren't easy in children; PIVs and IOs work just fine!
Epinephrine vs Dopamine
Short answer = there is no perfect vasopressor and no perfect answer.
Traditional teaching and prior guidelines have listed Dopamine as 1st line therapy. [Brierley, 2009]
Adult literature has raised concerns about safety of Dopamine [De Backer, 2010]
Dopamine is known to not be as effective in young children (<6 months). [Brierley, 2009]
Not many pediatric studies compare vasopressors, but today two small, RTC trials exist: Ramaswamy, 2016; Ventura, 2015

Both compared peripheral Epinephrine vs peripheral Dopamine as 1st choice.
For children with Fluid-Refractory Shock:

Epinephrine was more effective in resolving the refractory shock
Epinephrine resolved shock more rapidly than dopamine
Survival rates were higher in cohorts receiving epinephrine. [Ventura, 2015]
References