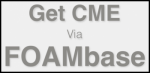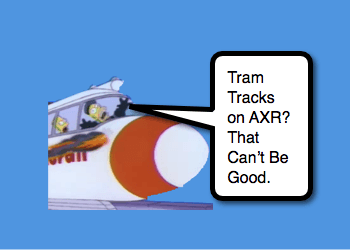 Air may be considered the sine qua non of life (without it there is nothing); however, we prefer to have it in specific areas, like our lungs.  Finding air where it isn't supposed to be can often portend serious medical conditions and complications.  Previously, we have discussed abnormal collections of air (ex, pneumothorax, pneumomediastinum).  Now, let us look at another potentially alarming situation- Pneumatosis Intestinalis:
Pneumatosis Intestinalis – Basics
Pneumatosis intestinalis refers to gas within the bowel wall.
Can be visualized on:

Plain radiographs
Fluoroscopy (ex, air-contrast enemas)
CT scans
Ultrasound
MRI
It is NOT a diagnosis.

It is a radiographic or physical finding.
The cause of the pneumatosis intestinalis is the diagnosis.
Pneumatosis intestinalis is relatively rare in children.

When encountered, it is typically in the premature infant or neonate.
Does occur in older children, who are more likely to have a benign course. [Kurbegov, 2001]
Divided into two groups:

Primary (Idiopathic)

Often benign or incidental findings.
Usually with no associated symptoms (don't just look at the image, look at the patient!)
Radiographically, has very small bubbles of air in the lamina propria.

Secondary

More common version (~85%)
Associated with larger collections of gas – often in linear or curvilinear fashion parallel to the bowel wall.
Appear like "tram tracks" without railroad ties.
Potentially ominous sign.
Pneumatosis Intestinalis – Diagnoses
Once pneumatosis intestinalis is noticed on imaging studies, consider what the cause may be.  Below is an abridged list, but a good place to start:
Process leading to Mucosal Disruption
Process leading to Bowel Necrosis
Process leading to Immunocompromised State

Chemotherapies and Steroid Therapies
Solid Organ Transplant [Abdel-Aziz, 2013]
Bone Marrow / Stem Cell Transplant [Shulman, 2012; Korhonen, 2012]
Leukemia / Lymphoma
AIDS
Other Associated Conditions

Rheumatologic Condition [Chang, 2014]
Collagen Vascular Condition
Congenital Heart Disease (CHD)
Pulmonary Disease (ex, Asthma, Cystic Fibrosis)
Gastroenteritis in immunocompromised patients

Cases associated with Norovirus known [Kim, 2011]
Cases associated with Rotavirus, CMV, adenovirus, and C. Diff

Iatrogenic (ex, placement of G-tube)
Pneumatosis Intestinalis – Management
Obviously, ABCDEs — manage the patient not the X-ray.
Management should be geared toward underlying etiology.
Many cases can be managed conservatively with: [Kim, 2011; Kurbegov, 2001]

Bowel rest
IV antibiotics
Serial examinations
Supportive therapies for the underlying etiology (ex, treatment for Graft vs Host Disease) [Korhonen, 2012]
Since steroids are often implicated as possible influencing agent, they should be decreased or discontinued. [Fleenor, 2002]
Surgery rarely needed.

Reasonable to consult surgical team, but most can be treated conservatively without surgery. [Shulman, 2012; Li, 2012; Korhonen, 2012; Kurbegov, 2001]
Cases with free intra-abdominal air do not necessarily benefit from surgery either. [Korhonen, 2012]
Patients with portal venous gas, evidence of

mechanical obstruction

, or "high risk" underlying medical condition (CHD or transplant) were more likely to require surgery in one study. [Kurbegov, 2001]
Moral of the Morsel
Pneumatosis intestinalis is not just for neonates!
Fortunately, when it occurs in non-neonates, it is often more benign and can be managed conservatively.
Even though it may be managed conservatively, we should be vigilant and guard against complacency.
References